WE'RE EXPERTS WHO CARE DEEPLY ABOUT
MAKING WATER THE SAFEST IT CAN BE.
OUR STORY
It all started with the Flint, Michigan water crisis. We saw people in need and decided to take action.
Rumors of an unreported lead problem in Flint, Michigan were starting to be whispered through the water quality community. We recognized that the consumer-grade filters that would be distributed to Flint residents would fail prematurely because they were not designed to handle the high lead levels found in Flint's water. At that point, Hydroviv was founded and began developing, building, and donating high capacity lead removal filters to impacted families and child-centric organizations in Flint, MI. These early donation efforts (months before Government responses and nationwide press) were applauded by the Chicago Tribune. Hydroviv continues to partner with much larger donation programs, and we have not taken a dime from anyone in Flint unless they insisted on paying.
WE USE WATER QUALITY DATA TO CREATE THE BEST WATER FILTERS ON THE MARKET, SPECIFIC TO OUR CUSTOMERS NEEDS
OUR VALUES

CREDIBLE WATER QUALITY
AND WATER FILTRATION INFORMATION
Our Water Nerds combat pseudoscience by writing articles and producing videos on water quality, and making this information freely available on our blog and YouTube Channel.
CHARITY
Hydroviv was born from a charitable effort. Our #FiltersFor Flint program was recognized by The Chicago Tribune in 2015 for donating water filters to the people of Flint months before nationwide media coverage. We continue to support the people of Flint, as well as other disadvantaged families in Washington, DC.
THE ENVIRONMENT
We quietly do much more than anyone else in our industry. For example, our shipping packaging (including packing tape) is biodegradable and compostable. We continuously optimize and improve our shipping boxes, which has led to an 85% reduction in packing fill use.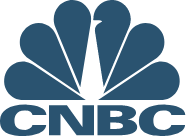 IS HYDROVIV A GOOD FIT FOR YOUR BUSINESS?
Fill out some basic information and a member of our team will
reach out.
Powered by AZEXO Shopify page builder