HELP EDUCATE YOUR CUSTOMERS ABOUT THEIR WATER QUALITY -- AND PROVIDE THEM WITH AN EFFECTIVE SOLUTION.
Hydroviv's science staff researches tap water around the country to make sure the filters you sell work on your customers' water. We'll provide you with local water quality information and sophisticated marketing assets to educate your customers and make an easy sale.
Your Hydroviv Pros Toolkit gives you print-outs to leave with customers, digital content to help you market online, and even custom videos so you can kick off sales as soon as you become a Pro. It's as easy as turning on the water.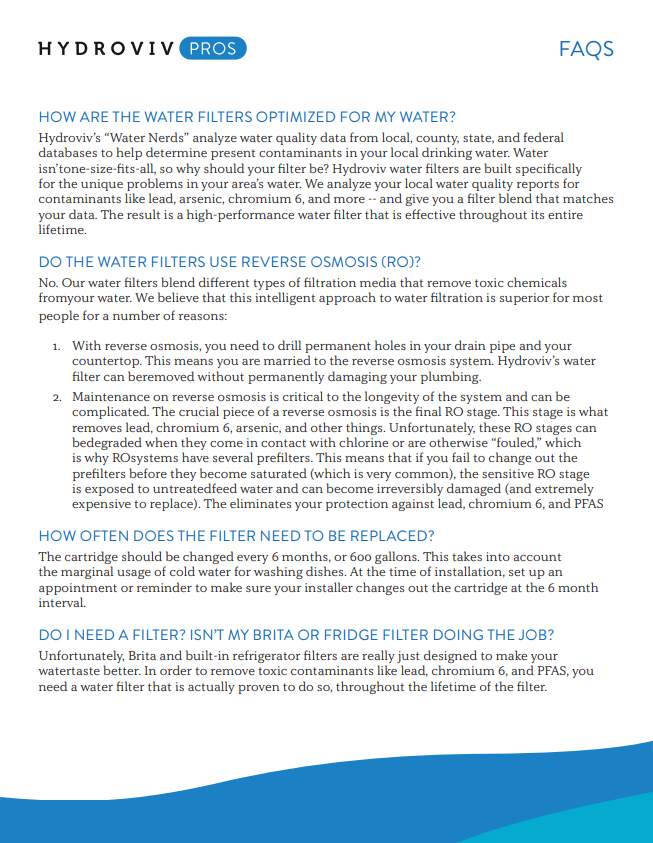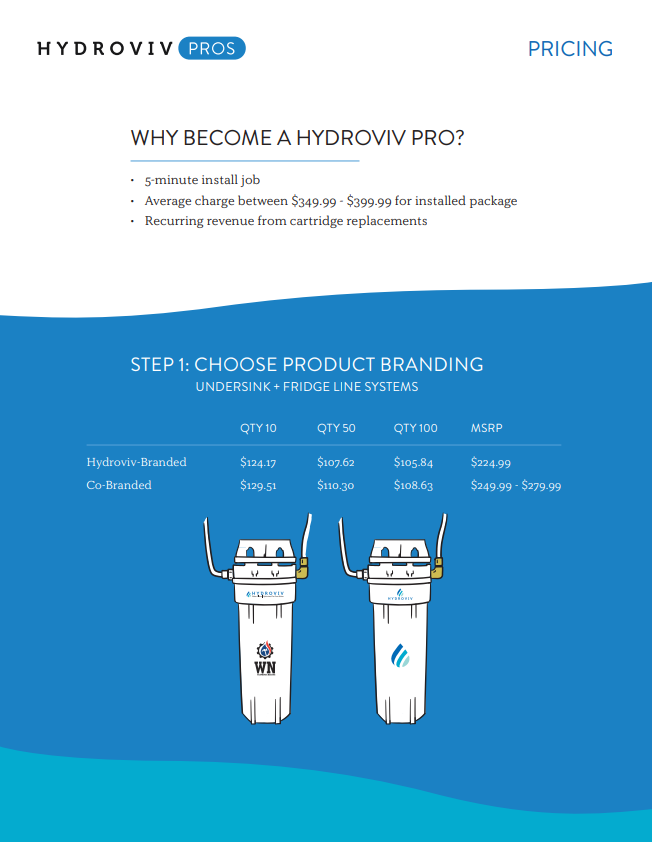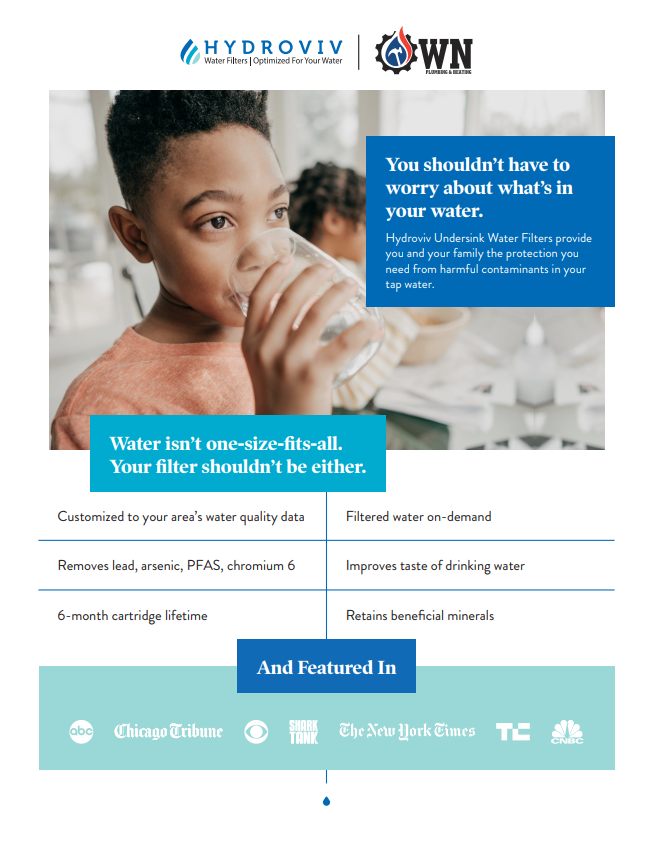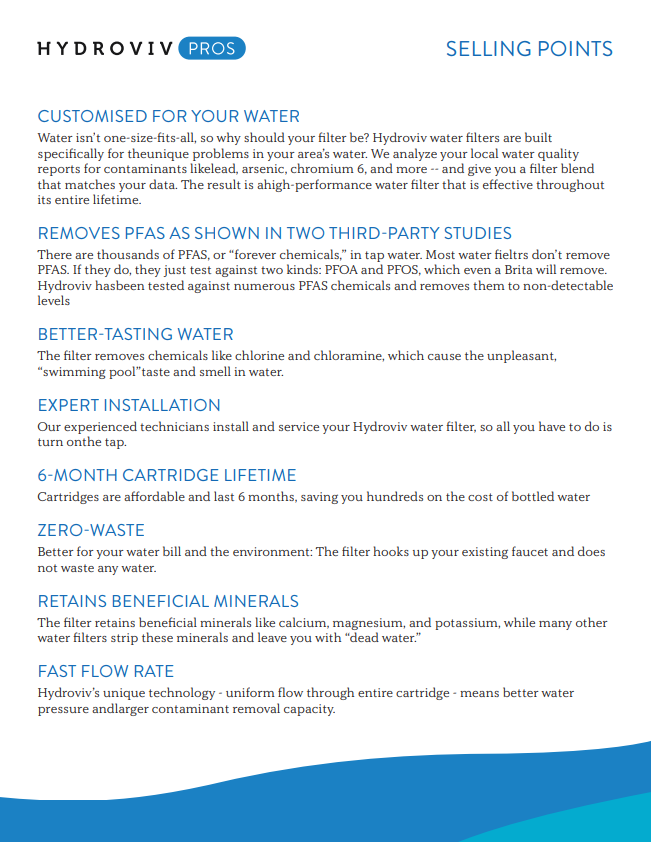 HAVE A SPECIAL REQUEST?
Drop us a line and we'll talk about ways we can grow your business.
Powered by AZEXO Shopify page builder